Posted by Brian on 23rd Apr 2018
Which StatGear Product is best for you?
Ausus
A pocket knife for everybody. The perfect knife to carry with you everyday, If EDC is something that's important to you then the Ausus is what you're looking for. Urban, suburban, rural, the Ausus should be in your pocket.
"This knife is great! I never leave the house without it, you'd be a fool not to have this knife in your collection!"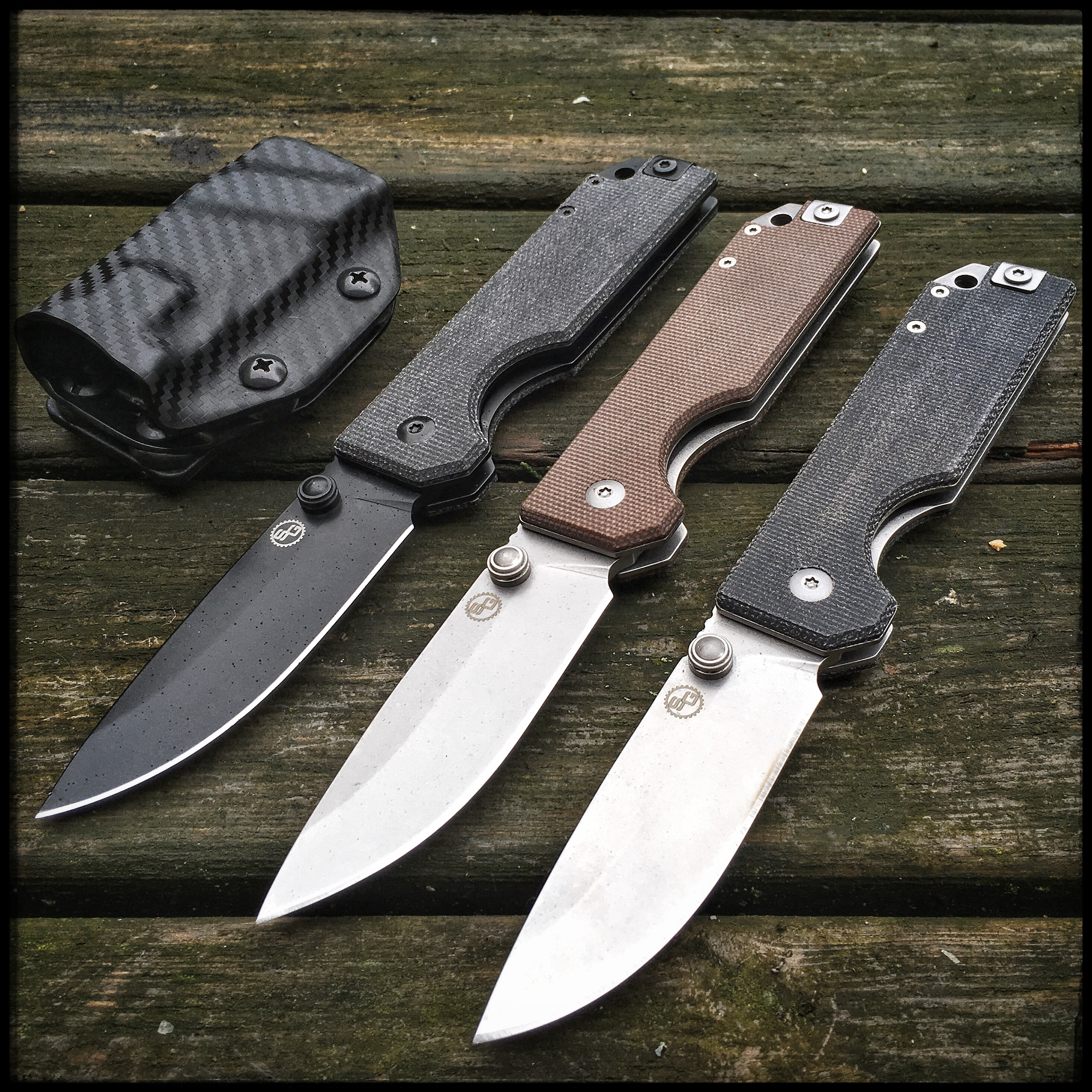 T3
The T3 is an Auto-Rescue Tool made for the average person who is looking to be more prepared in life. A product designed by a New York paramedic, it is a knife that everyone should own. The T3 comes included with a 440c stainless steel knife, a seatbelt cutter, a window breaker, and a LED light.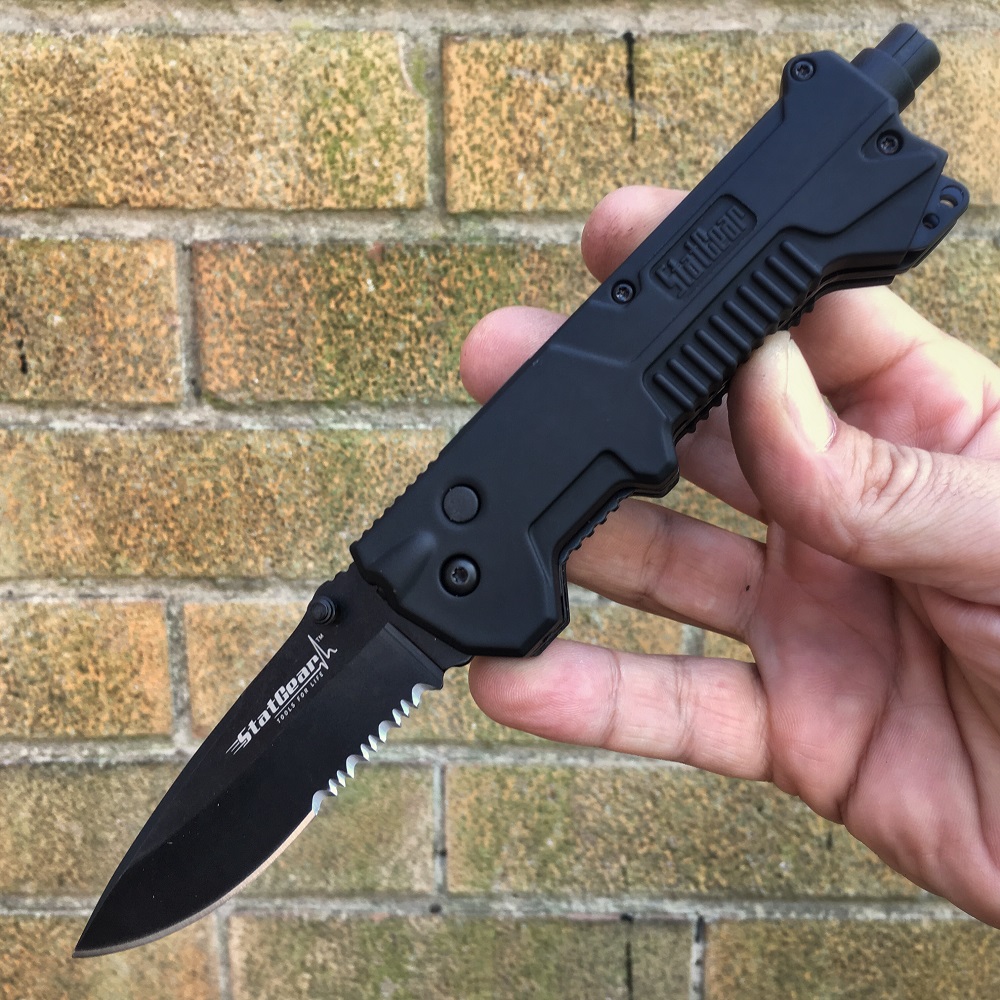 Drive a car? Then you should 100% have this or the SuperVizor XT.
SuperVizor XT
Want all the benefits of the T3 without the blade? The SuperVizor XT is for you. What does the XT stand for? Absolutely nothing.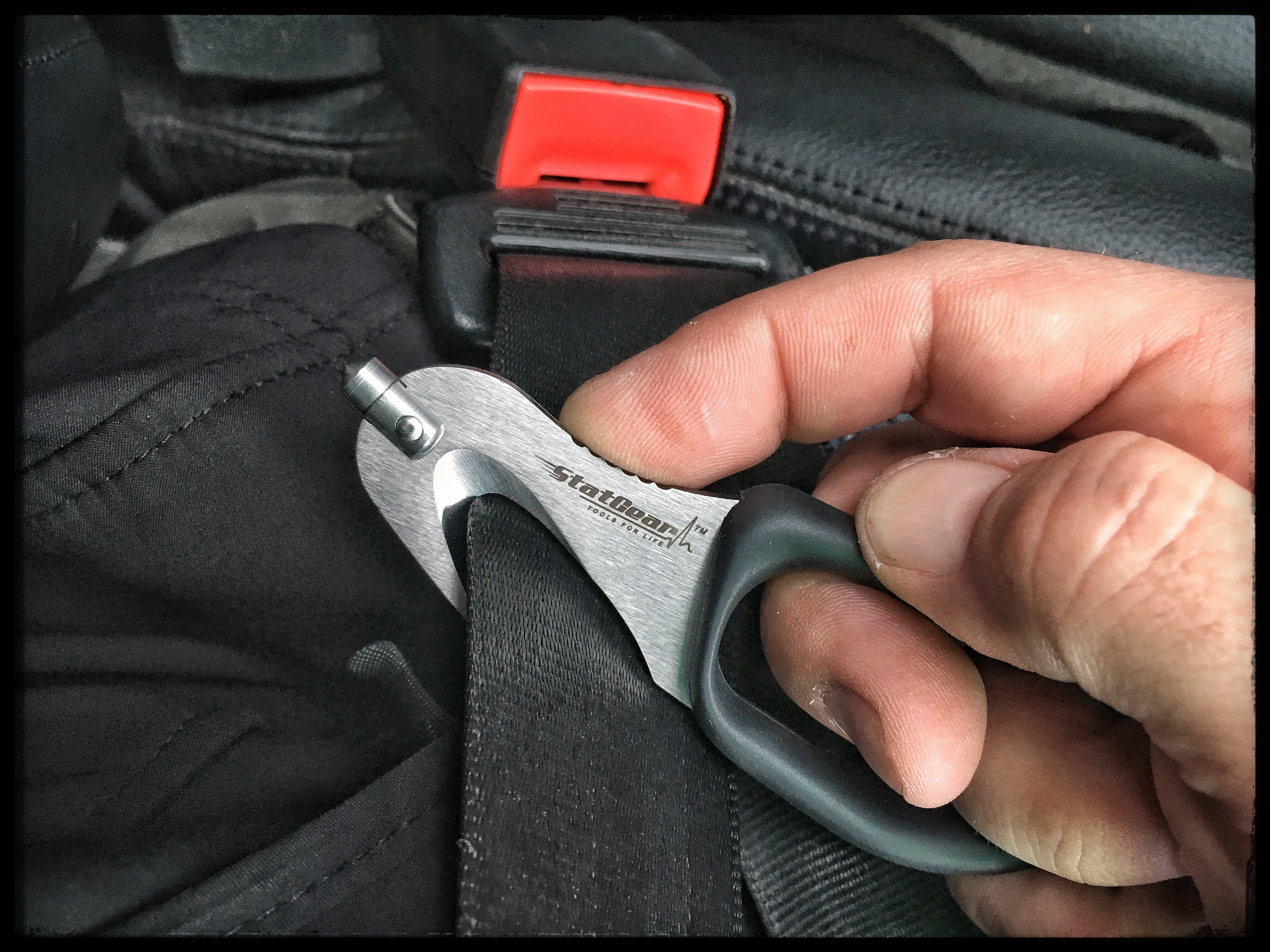 Meant to attach to the visor of your car, this item is something that should always stay in your car until needed. Unlike the T3 which you can keep in your car or in your pocket.
TriTac Tactical Pen
If you're tight on pocket space and need to cut back, we suggest the TriTac. It combines a few options into one. A pen for all your writing needs, a blade to replace your pocket knife, and a window breaker… because would it really be StatGear without a window breaker? Perfect for the urban or suburban individual.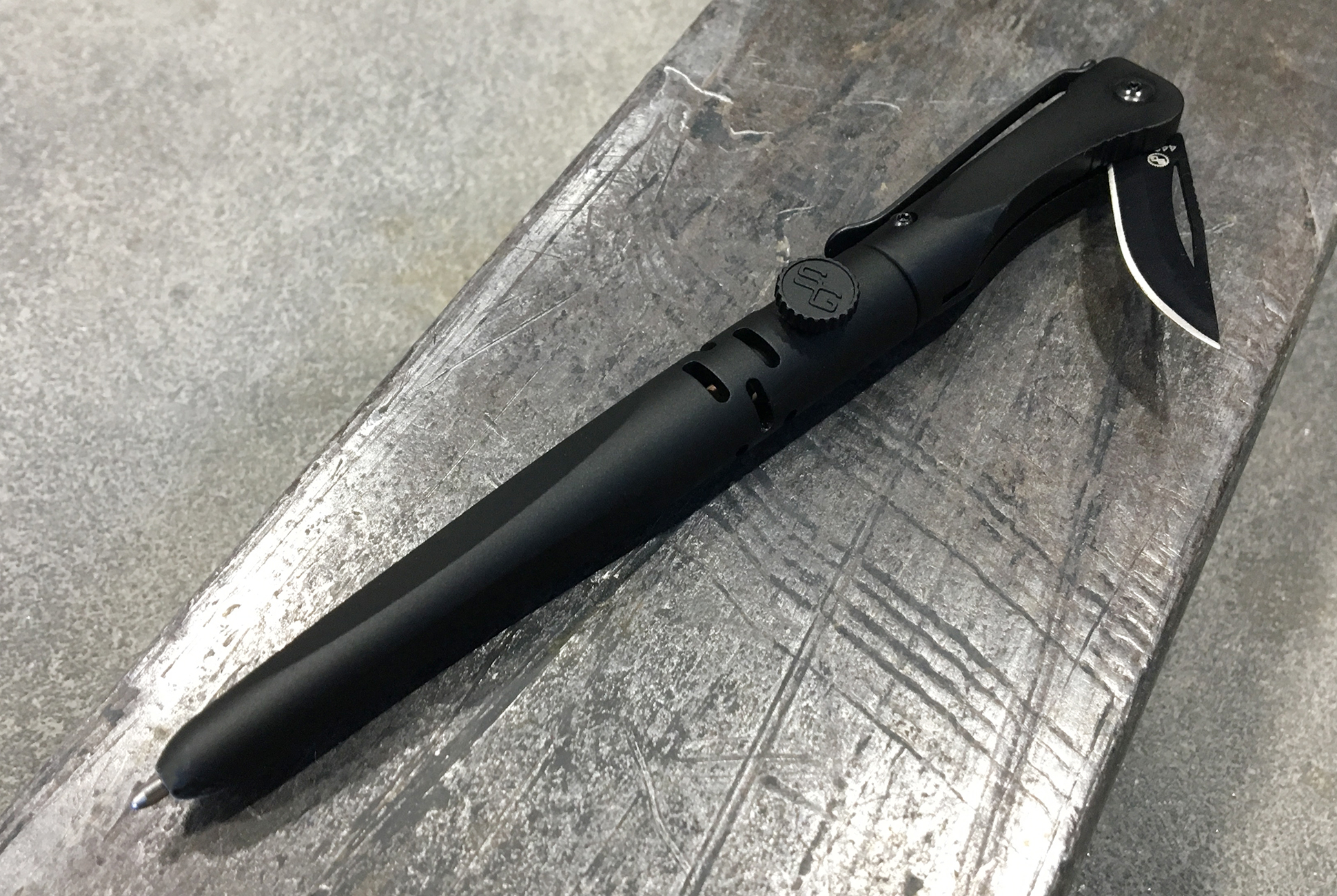 SurvivAll
A knife meant for the wilderness.
You'll get some looks carrying this blade down a city street so don't do that. This knife is for the hunter, camper, and bushcrafter. The multi-tool sheath includes a sharpening stone so you can always keep you knife in pristine condition. It also has a firestarter rod, a rope cutter (totally not a seatbelt cutter, shut up.) and a steel pommel at the bottom.
The SurvivAll pairs perfectly with the Growler. A gut hook, bottle opener combo. We'd recommend using the bottle opener before the gut hook, but at the end of the day, you'll make your own decisions.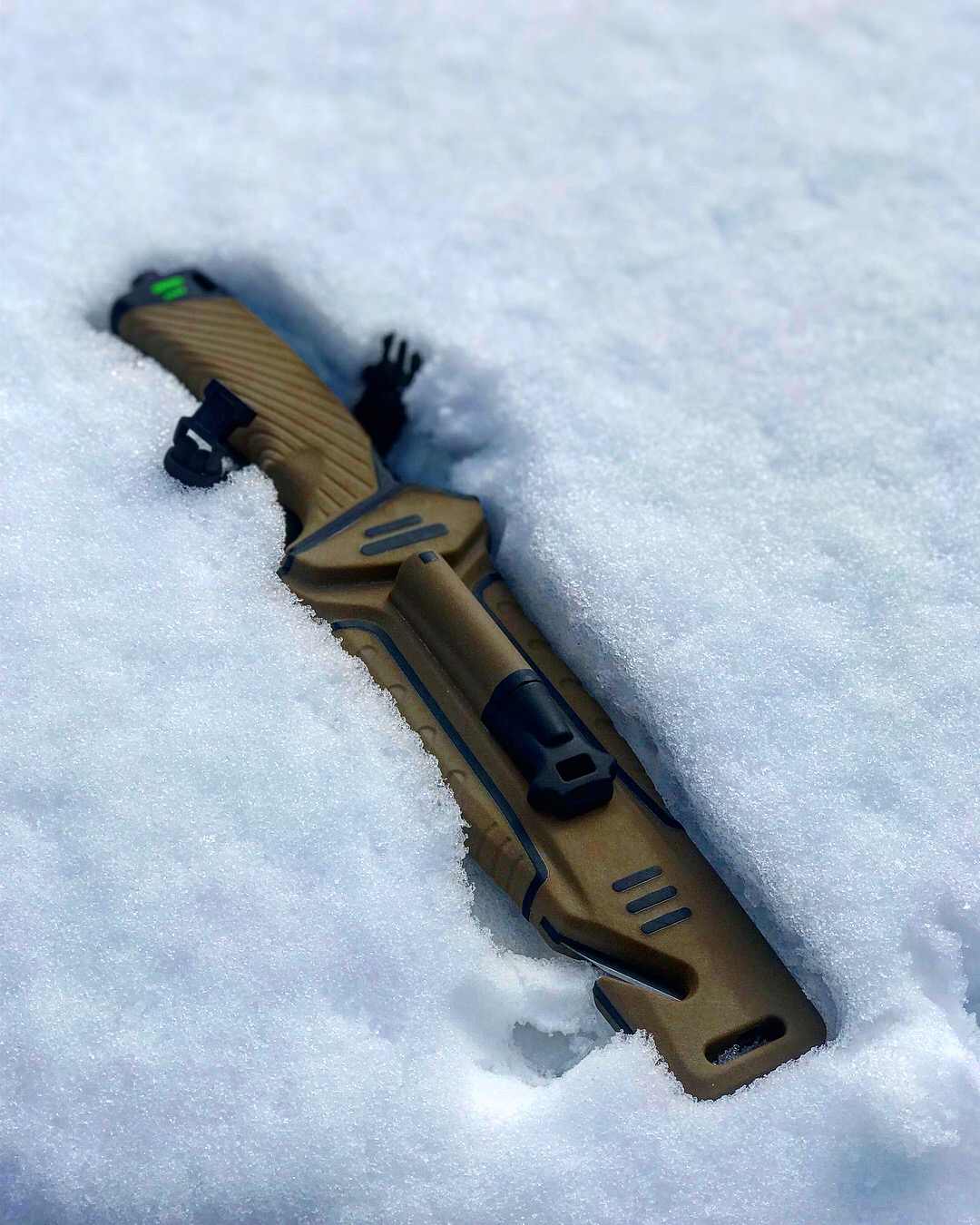 BitzBlade 2.0
What happened to the BitzBlade 1.0? Don't ask.
The BitzBlade 2.0 is the last multi-tool you'll ever need. With 26 different functions, you'd be hard pressed to not find a use for it. This tool has a role for any lifestyle. You don't have to carry it everywhere, but you should.
It's a bottle opener, a hex wrench, screwdriver, box cutter, flashlight, knife, window breaker, and your best friend.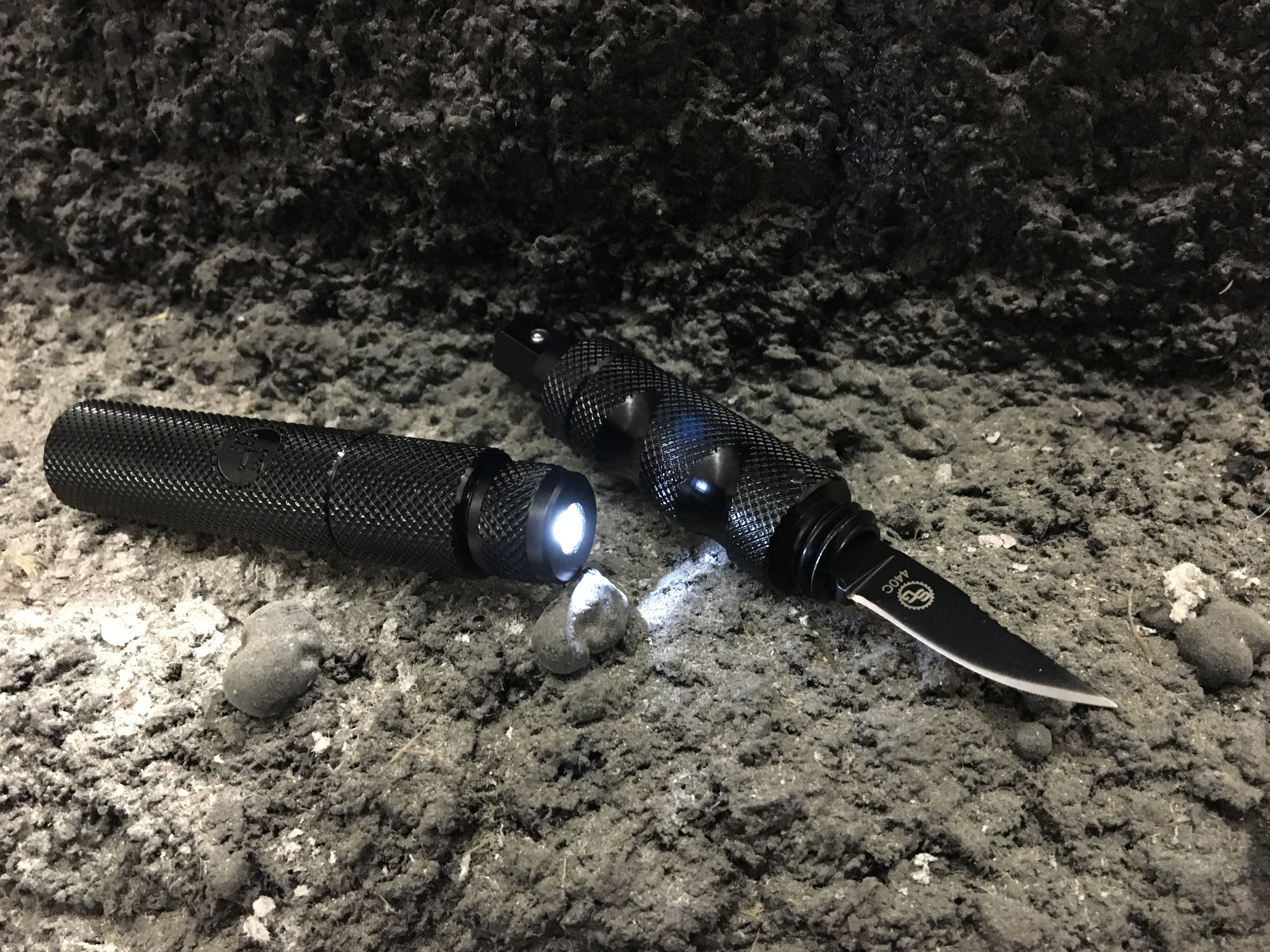 Pocket Lumen
Everyone has trouble seeing in the dark right? You're not an owl. Get a light that's super-duper portable and won't look like you're smuggling a C battery in your pants. Coming in at 30 Lumens it's even brighter than the light on your phone!
It can be lonely living on a key ring so make sure you get the Pocket Lumen's best friend, the X-Grip to keep it company.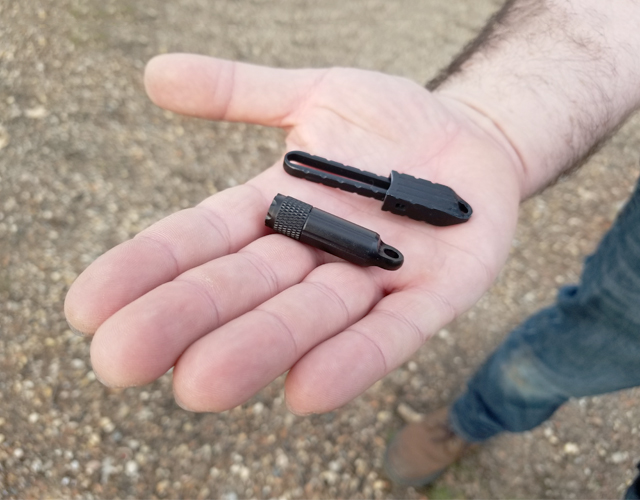 Pocket Samurai If there's one thing from StatGear you should own it's the Pocket Samurai. Our most popular product styled after the Japanese Katana is constantly praised for its design and size. The Pocket Samurai is my personal favorite, and not just because of all the photos that people take and send to us via Instagram, but that definitely helps.
You can put the Pocket Samurai on your keyring and keep the X-Grip and Pocket Lumen company, or clip it onto your pocket next to your favorite writing tool (probably the TriTac). Are you a frugal individual? Our aluminum version comes in at $20. Are luxurious materials super important to you, price be damned? We have a Titanium version as well. Already own one? Well, freakin' buy another one.