Posted by Avi Goldstein on 27th May 2014
Are you prepared?
A flood, earthquake or hurricane is coming. Are you prepared? You are going on a long road trip. Do you have an emergency preparedness kit? Your son falls from his bike and opens a large gash in his knee. Do you have antibiotic cream and bandages? Your car breaks down in a remote area. Do you have drinking water?
Planning ahead is critical
Too many times we are caught unprepared for an emergency situation, but with just a little bit of planning, you can have ten essential survival tools on hand, that will go a long way in helping you manage an emergency.
Of course, the more you plan, the better you can handle the situation. Escape routes from your home in case of fire, tins of non-perishable food and bottles of water in case of blackouts and natural disasters, lists of medications, blankets and flashlights should be part of your preparedness plan.
These top ten items form a part of your emergency preparedness plan and can be put into a portable kit for the home, office, travel or camping trip.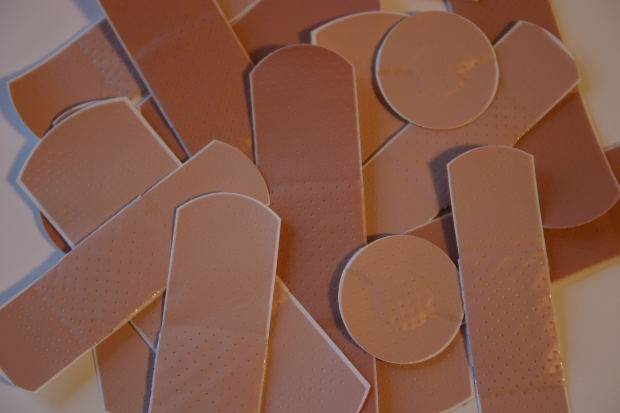 The top ten items you need in your kit
1.T3 Tactical Auto Rescue Tool
2.Nitrile gloves
3.Bottled water
4.Assortment of adhesive bandages
5.Latex elastic bandage
6.Antibiotic ointment and/or alcohol wipes
7.Tweezers
8.Gauze
9.Light (flashlight, glow sticks)
10.Instant ice pack
The T3 Tactical Auto Rescue Tool
It is easy to see the value of each item in the list above. Nitrile is more resistant to puncturing than regular rubber gloves, antibiotic ointment helps to prevent infection, glow sticks alert passersby to your location and provide a source of light, etc. However, you may have yet to hear about the T3 Tactical Auto Rescue Tool.
The T3 Tactical Auto Rescue Tool is a multifunctional device designed to get you out of your vehicle fast. Doubling as a survival knife and a flashlight, it also has a steel tipped spring loaded window punch and hook blade for seatbelt cutting. If you are trapped in your vehicle – especially if your vehicle is in the water – this tool can save your life. It is very difficult to break vehicle's window glass on your own, but the spring loaded action makes the break quickly and efficiently. Your seat belt mechanism may be jammed or your passengers too frightened to operate them in an accident; this is where the hook blade comes in handy.
The T3 Tactical Auto Rescue Tool has sparked media interest and has been featured in Men's Health, Outdoor Life, Police Magazine, SurvivalBlog.com, GearHungry.com, and more.
Don't delay – get prepared now
Emergencies don't wait until you are prepared for them. The time to take action is now. If you don't have an emergency preparedness plan in place, start by assembling these top ten essentials into a waterproof bag or container. Then make a list of other ways you can get prepared. The website Ready.gov has some great information to help you get started.
Stat Gear can help
There is no need to hunt for all over town for these essential items when our survival kits have all these and more at low cost. StatGear wants you to be prepared for any emergency. Visit our site www.statgeartools.com to purchase or start building your emergency kit today.