Posted by Avi Goldstein on 17th Apr 2014
Being completely unprepared for an emergency is certainly bad, but this unpreparedness can also come in an unexpected form – being over-prepared. How does one over-prepare for an emergency? It is actually pretty easy to do – you just have to drown yourself in so many tools, gadgets and kits that are supposed to help you survive that you will not have a chance of finding the right one when you actually need it. Let's discuss what you actually should have in your survival kits – here is a simple list of the top 10 must-have items.
The life-saver
The most important life saving tool that we highly recommend to be included in your survival kit is the T3 Tactical Auto Rescue Tool. This is one of the best survival knife that will not only cut through a seat belt easily, but will also help you to practically and effortlessly break a side car window in an emergency situation. All the other elements in your survival kit would be useless if you could not escape from the vehicle in the event of sinking or catching fire. The T3 does not require assembly, can be used in a confined space and works efficiently.
The light
Continuing our list of 10 must-have items in a survival kit is something that will emit light and help you see your surroundings while also making you visible to others. A high quality flashlight or a reusable glow-stick would both serve this purpose very well. They should be placed in your emergency kit right next to the tactical rescue tool, so that you can use them together in a low-light situation for a quick escape from your vehicle. All the other elements of the kit are, basically, to be used after you and your passengers have made your escape.
The medical supplies
Let us turn to these remaining eight must-have items of your survival kit. They should include a bottle of drinking water, a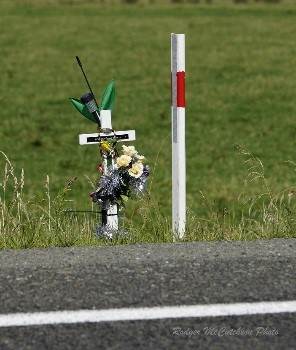 reliable pair of tweezers, a couple of instant ice packs, Nitrile gloves and various medical pads, tapes, ointments and bandages. By "various" we don't mean "as many as possible", but a carefully assembled selection of the most appropriate assortment of sizes. In the case of emergency, more is definitely not better when you are looking for a gauze pad and have to remove dozens of bandages first. Take only what you will really need – if you really need a lot of emergency medical supplies in your car, put the rest in the trunk.
Ask questions!
This is the whole list of 10 must-have items for your survival kit. Everything else is not a priority and can be left outside of your kit. The T3 tactical rescue tool, the glow-stick and the other elements mentioned above should all be readily accessible while in the front seats of the car. If you would like to see an example of how a professional survival kit looks, take a look at our very own auto emergency kit and feel free to ask any questions you may have. We, at StatGear, wishes you a safe trip!