Posted by Avi Goldstein on 27th May 2014
Before choosing a survival knife, it is important to know what you want your knife for. When choosing your survival knife, selection and care must be the focus. Most survivalists will say that your survival knife is the most important tool when caught in a wilderness or an emergency survival situation. Selecting and caring for your survival knives is imperative to ensure it is available when you need it, and for the purpose with which it was purchased. Knowing what to look for when choosing a survival knife is just as important as having one and how to take proper care of it.
Purpose of Survival Knife
A "survival knife" is just as it sounds–a knife that can help you survive. It is a tool with literally hundreds of survival-related functions. The more it can do, the better. Some of the potential functions include- cutting/slicing; digging; splitting; self-defense; first aid tool; food prep; shelter building; fire making; hunting weapon; prying tool; signaling; hammering; and makeshift screwdriver. If you are expecting your knife to do any number of these functions, you are going to want to ensure it is strong, has a solid handle rather than hollow to store things in. Some knives are created to store matches to keep them waterproof or contain a compass. The problem is if your knife is lost, so too are your matches and campus. This also could mess with your grip on the knife.
How to Care for your Knife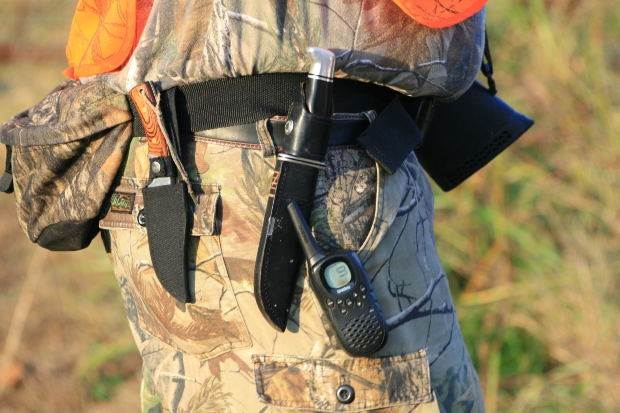 Now, that we have focused on the selection aspect of survival knives, let us look at some basic care. Taking care of your knife is very important, so that when you need it most, it can take care of you. Keep it clean, all the time. Clean and dry after each use and sheathe it when not in use. Cleaning your knife after each use can help lengthen its lifespan. Before putting your knife back in its sheath, you should make a habit of wiping it down first. Use a little bit of gentle soap and water and you should not forget to wipe down the handle as well as to keep those bacteria away. Keep it oiled when not in use. Lightly oiling the knife blade when it's not in use will prevent it from rusting. Some people suggest just spraying on a little WD40 lubricant.
StatGear Survival Gear
If you are looking for tools for life, StatGear is the place. We were created in 2010 by Avi Goldstein, a practicing New York City Paramedic, with the intent of developing and manufacturing innovative tools for the Rescue/Survival industries. As our distribution has grown to include dealers in over a dozen countries around the world, we have also developed new products in different markets. Our products include EMS Tek tools and auto survival kits; as well as survival knives like the T3 Tactical Auto Rescue Tool. This survival knife includes: a spring loaded steel tip window punch; 440C stainless steel hook blade for seatbelt cutting; LED light with replaceable batteries; 1/2 serrated 440C stainless steel blade; and stainless steel belt clip & heavy duty nylon belt sheath. Here at StatGear, we stand behind our manufactured products and are proud to offer our Hassle Free Return Policy for a 30 day money back guarantee on all of our products.