Description
Description
The comfort of a full-sized knife in an everyday carry size.
Machined from stainless steel, the handles on the Slinger are only 3" long but have an intuitive, ergonomic design to give you a firm grasp making it feel as if you're holding a full-sized knife handle.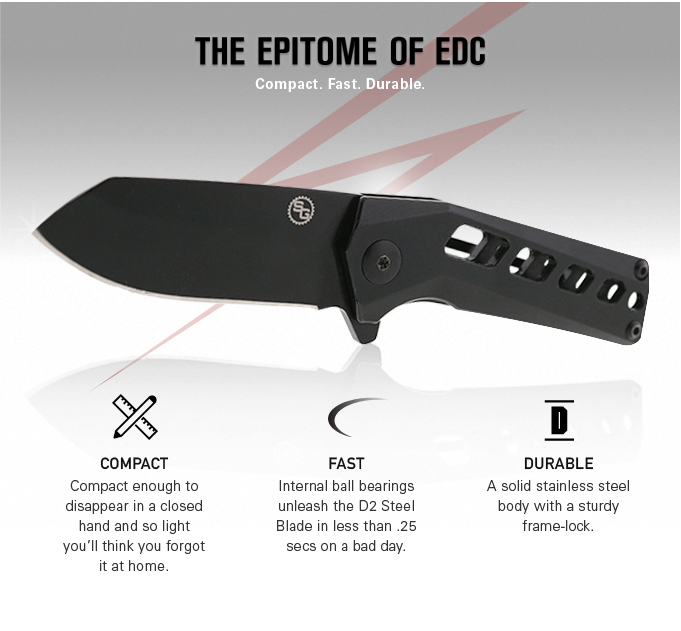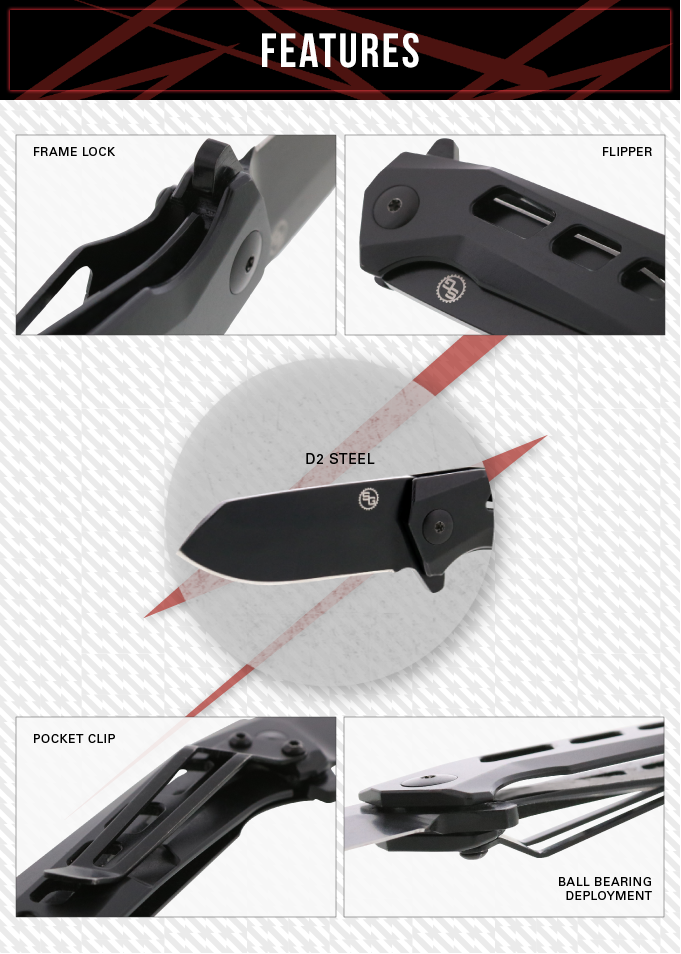 Reviews
Reviews (7)
Solid!
Awesome design, D2 steel blade (which is very sharp), affordable. Can't go wrong with this!
Almost perfect
This is my favorite knife to edc. The only reason I say almost perfect was that I could not get used to the tip down carry for such a small knife, which leads to what I believe is it's only design flaw: the non-movable and shallow carry pocket clip. There's not enough weight and size to it for me to pull out and open smoothly with one hand for this clip configuration (although I don't have a problem with larger heavier knives and tip down carry). I love the clip on the Ausus, and that's what I wanted on this knife. I feel like it should have a deep carry clip because since I don't want to carry it tip down, exposing the top of it doesn't provide any advantage that I can see. But I knew the clip wasn't deep carry when I bought it. I remedied the situation by installing a deep carry clip I pulled off another knife that I attached at the bottom of the handle for tip up carry with some longer screws to replace the original ones. The thing is sturdy as shit though and can be used like a tool is meant to be used.
Additional Info
Videos