Description
Description
The comfort of a full-sized knife in an everyday carry size.
Machined from stainless steel, the handles on the Slinger are only 3" long but have an intuitive, ergonomic design to give you a firm grasp making it feel as if you're holding a full-sized knife handle.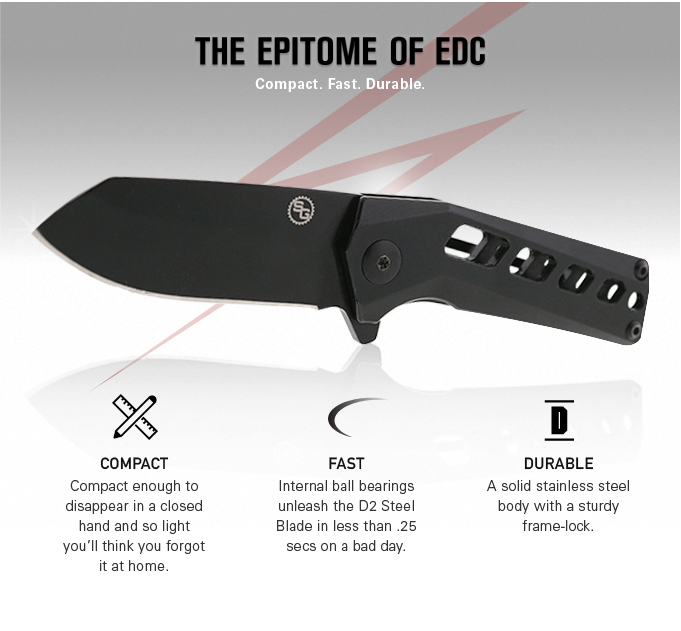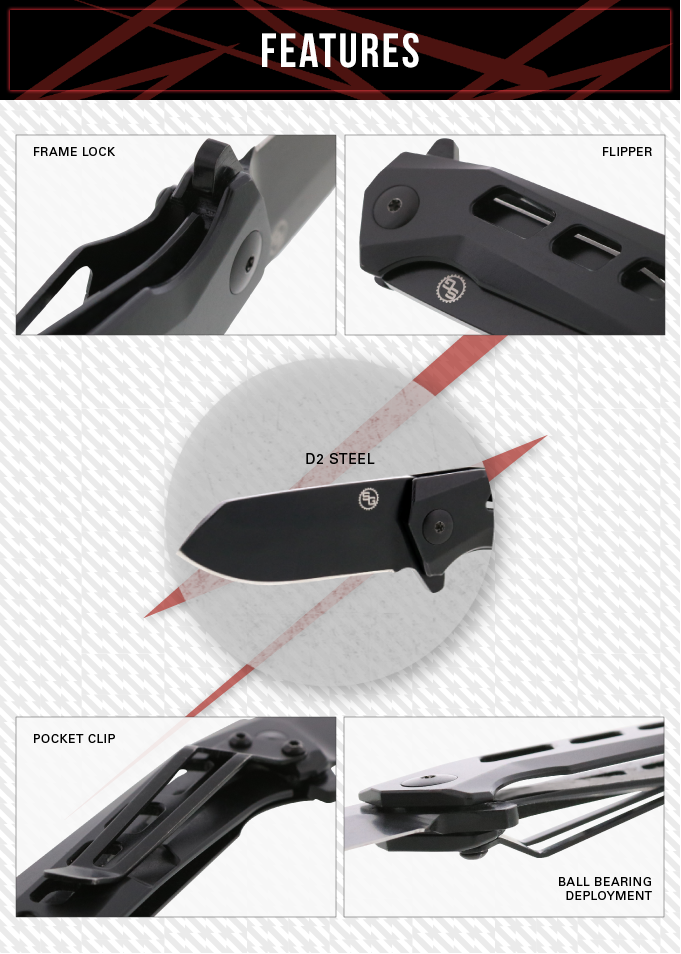 Reviews
Reviews (11)
Slick as can be!
Slick opening and freakishly sharp blade! Love the fit in my hand too. Sweet ride!
First-rate EDC knife
I have a great many pocket knives, but the Slinger is my EDC. For me, the pocket clip is way too tight, so I just carry it in my pocket, but I like the clip for the grip and for being able to orient the knife in my hand without looking at it (I use the feel of the clip and the flip-knob to know when I'm holding it right to open it, and by now I can get it oriented in my hand before my hand leaves my pocket). The blade shave is very nice and practical. I mostly use it to open packages, but for other small cutting jobs as well. It's lightweight but feels quite solid: a skookum knife. I had gradually started carrying it more and more in preference to my other knives (some of which are very nice—a number of William Henry knives, for example), and now it's the only knife I carry. And at the price, it's a great bargain. Recently, I thought I had lost it (the problem of the clip being too tight to use: it fell from my pocket), so I got a second copy. Then I found it (of course—under my chair), but I'm happy to have the spare. This is a knife I don't want to be without.
Additional Info
Videos