Description
Description
The evolution of the multi-tool with 26 features packed into a sleek design ready for your everyday carry adventures!
BITZBLADE 2.0 FEATURES:
9 S2 Steel double sided bits
Prybar / hex wrench / bottle opener
Box cutter/scraper
Knife blade
LED light
Carbide tip window breaker
Bits pouch
Pocket clip
Heavy duty nylon tool pouch with belt loop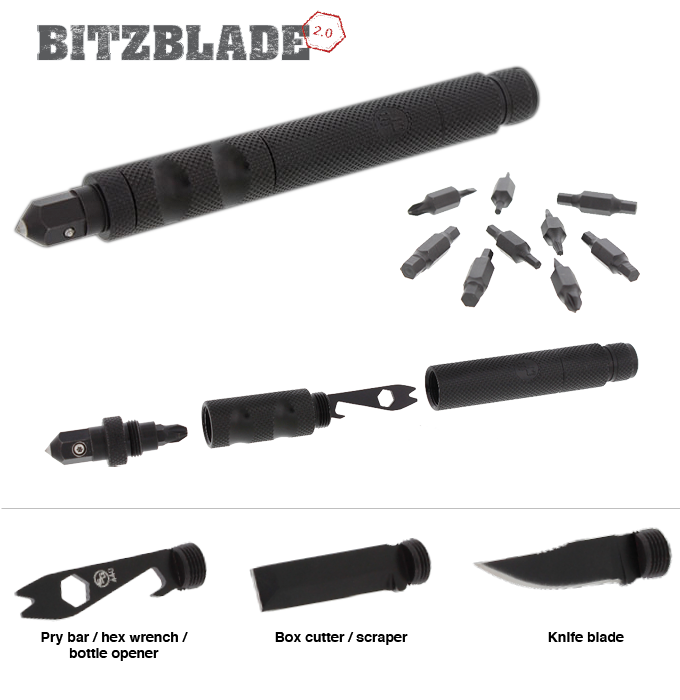 Reviews
Reviews (2)
A brilliant designed tool
I highly recommend this very well thought out tool. I literally use it every day!
BitzBlade 2.0
I used this tool several times in the first day that I had it. It works great.
Additional Info
Videos
Related Products